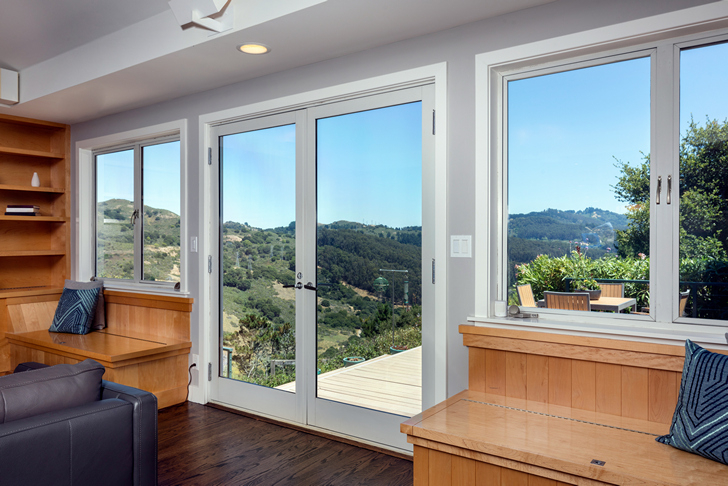 The Right Windows Installed
The Coachella Valley is one of the hottest places to live in, but recently, it has become a trend to move to the valleys for spacious land and affordable housing. Homeowners do not have to deal with the heat at home when they have the right windows installed. Vinyl windows vs other window types are the best choice because they are built to last for decades! No, these windows won't melt under the hot sun, especially if they come from a high-quality window manufacturer like Anlin Window Systems. All American Window and Door is dedicated to offering high-quality vinyl windows in La Quinta, Palm Desert, Palm Springs, Rancho Mirage, and Cathedral City, CA.
Vinyl Windows
Vinyl windows are not only super durable, but they also reduce noise, lower energy usage, and increase property value. Vinyl windows make your home look amazing increasing curb appeal. Better yet they need very little maintenance. They are easy to clean and you will never have to retouch paint or scrape stains. To make America energy efficient, All American Window and Door only partners with the best vinyl window manufacturers, like Anlin Window Systems. These manufacturers provide top-notch quality vinyl windows. We only offer our clients the best results.
Why Do Vinyl Windows Make Your Home Safer?
Older window models were built with frames that were not all that efficient using aluminum. Coachella Valley climate is known for its hot days and chilly nights. When air warms, it expands which allows it to hold more moisture. As it cools down, it contracts until it reaches the saturation point and releases this excess water in the form of condensation. When the warm humid air comes in contact with cold window glass, it cools and condenses and the window "sweats". Aluminum frames make the windows "sweat" more. Aluminum windows will cause drafts, and a lot of noise will pass through. Homeowners that wish to have a more comfortable and quieter home will switch and replace all windows with vinyl. Many modern designs will increase the curb appeal and add to the property value. At All American Window and Door, we offer all kinds of vinyl windows from different sized and types.
Vinyl windows are responsible for your home's energy efficiency. Compared to the older styles that were manufactured with aluminum frames, vinyl windows are energy-efficient. For homeowners, this can mean lower cooling or heating costs. Having energy-efficient windows will also make your home more comfortable to live in. Imagine sitting next to the window during the winter without getting a chill. This is possible because vinyl windows have fewer air drafts. Many factors make a vinyl window energy efficient.
Here Are Two of Them:
Low-e coating:
The coating will prevent your home from heating up during the summer because it reflects the sun's infrared rays when exposed to direct sunlight.
Warm Edge Spacers:
These separators keep the panes of glass apart at a proper distance allowing proper insulation between glass and frame and making your home cooler during the summer and warmer during the winter.
Contact Us!
All American Window and Door are here to bring you high-quality vinyl windows in the Coachella Valley. Provide your home with energy efficiency, comfort, and lower your bill cost. Replace your windows to the ones that won't melt under the hot sun. All American Window and Door offer the best customer experience and seamless installations. Contact us today for a free quote. Call us at 760-360-2631
Let's Work Together
Contact us today for a free quote.