Hinged French Patio Doors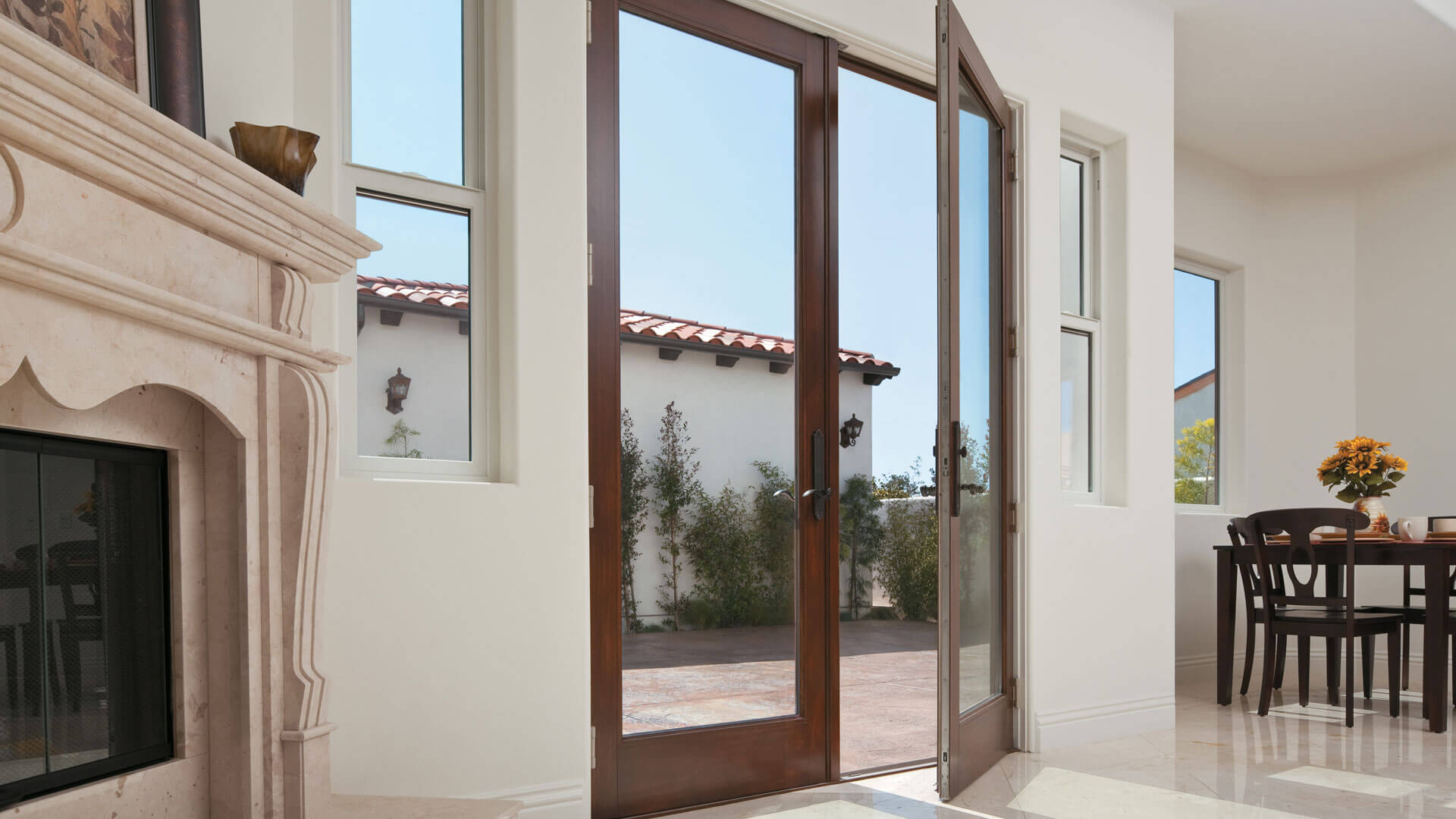 Hinged, or French, patio doors swing from the sides to open a wide, elegant entrance into your home. Easy-to-open and efficient — these doors are a great option for high-traffic entertaining areas. Hinged French doors can be fixed and inactive to deliver functional style in a small space.
Hinged or French patio doors are door panels that are hinged from the side and swing open from the center. Available as a single or side-by-side configuration, these doors are available as inswing (opening into the interior or the home) or outswing (opening up to the outside).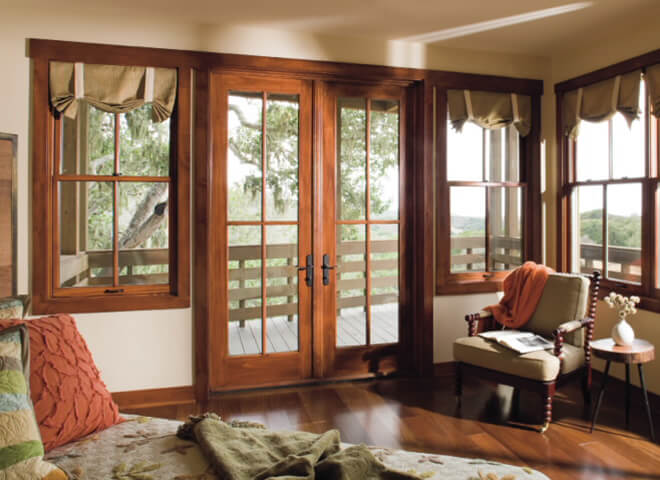 Side-by-side French patio doors can be both active operation, meaning both doors are operable, or a combination of active/inactive, where one door is operable and one is stationary.
French patio doors combine an elegant and traditional look with ease of operation. Hinged French doors offer a great option for entertaining.
Traditional, elegant look
Can open into a room or out to a patio;
Available as a single panel or as a 2-panel configuration
Let's Work Together
Contact us today to see what we can do for you.