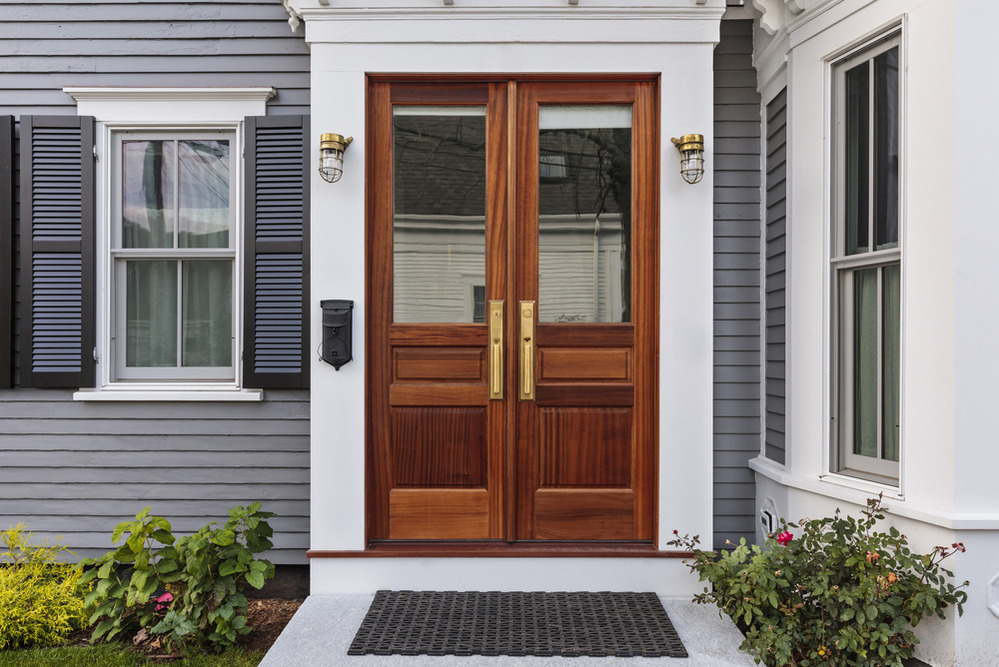 Door Replacement in the Coachella Valley
The weather in the Coachella Valley is harsh, and your home needs to be tough! Your entry door in specific needs to be the toughest! It is in your power to make your entry door the most durable asset of your home, without forgetting to make it visibly appealing. Your entry door is what keeps your home safe and also the first thing everyone sees when they visit your home. All American Window and Door is the best door replacement contractor in the Coachella Valley.
Replacement Doors beyond Expectations
All American Window and Door ensures that your new replacement doors meet all the criteria and go above and beyond expectations. All entry doors are crafted from a proprietary, maintenance-free material which means they will not clack, wrap, split or face. Compared to conventional materials like wood, fiberglass, and steel, our doors are virtually everlasting. You do not have to worry about termites or the sun peeling the material.
Your home's entry door adds more than aesthetics – it provides safety and insulates against the elements. Entry doors from All American Window and Door are energy efficient, which will help lower your utility bills and maintain a comfortable temperature in your home year-round.
The Perfect Match
At All American Window and Door we keep in mind the beauty of your home and the importance of first impressions. Your door is the first thing all visitors come across. So we make sure your entry door matches your home making sure you obtain the perfect match.
You can customize your choice with designer color options, various panel patterns, glass and hardware. Looking for front doors with sidelights or a particular pattern? Love the look of French doors? We can design, build and install a piece that is unique to your home. Would you like the option to let in the breeze without bringing the bugs? Add one of our screen doors for the ultimate form and function.
Eco-Friendly
Just like you, we care about the environment to we make sure your home improvement is green. Our process is eco-friendly, and all doors are crafted through a clear-water forming process that does not pollute the environment. Only recyclable materials are used in the process.
Depending on your home's needs and your desired look, we offer different styles with the same levels of durability and attractiveness. We also replace patio doors and room doors.
Best Door Replacement
For the best door replacement in the Coachella valley contact All American Window and Door.
39615 Washington Street, Suite B,
Palm Desert CA 92211
1.760-360-2631
Let's Work Together
Contact us today for a free quote.