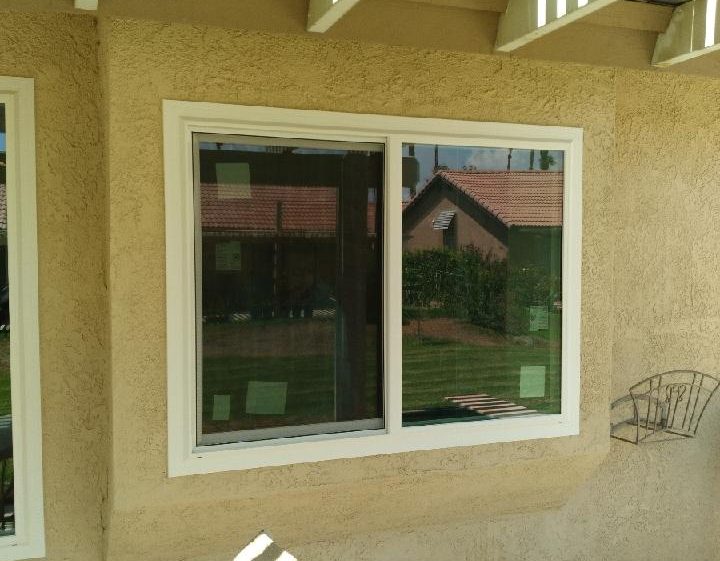 Choosing which replacement window is right for you can be difficult. There are so many options available that it may be hard to find one that fits your budget and needs and suits your style. Vinyl windows are a popular choice for good reasons. In our latest blog, we go over the benefits of vinyl replacement windows.
Energy Efficient Window Option
Living in southern California, having energy-efficient windows is a must-have. While we have a relatively temperate climate during the winter, our summers sure know how to test our home's HVAC system. Vinyl windows make for a great window option for many reasons. Among those reasons are its energy-efficiency features. They help keep the heat out during the summer and heat in during the winter. Getting vinyl windows is an excellent investment because making your home more energy-efficient means saving money on your electric bill.
Extremely Durable
If you're looking for a window option built to last and will have little to no issues down the road, vinyl windows make for a great window replacement selection. Vinyl windows are resistant to rotting, molding, and warping. Their constructions allow them to withstand extreme heat, water, and UV rays. On average, the life expectancy of vinyl windows is between 20-40 years. Picking vinyl windows means selecting a window replacement that will last you for years to come. It also means having added peace of mind since they come with amazing warranties.
Wide Variety of Selections
Vinyl windows are an excellent replacement for homeowners looking to find the perfect set that fits their aesthetic. Working with vinyl windows means access to a wide array of window styles. Traditionally, vinyl windows come in black and white, but nowadays, they come in even more options. They come in wood like finishes and provide the durability that wood lacks, offering homeowners the best of both worlds. Popular finishes include oak, walnut, cherry, and more.
Easy to Maintain
The last thing any homeowner would want is to take on a home improvement project only to put in more time, money, and energy than necessary. Vinyl windows make for a great window replacement because they require little attention and care. They're incredibly easy to maintain, only requiring a good wipe-down now and then.
Vinyl Window Installations Experts
Vinyl windows make for a superb window replacement selection. We hope our blog on the benefits of vinyl replacement windows was helpful to you as you shop around for new windows. They are energy-efficient, durable, come in various options, and are easy to maintain. Whenever you're ready to make the switch feel free to reach out to Southern California's best window replacement company, All American Window and Door. All American Window and Door offers the community American-made vinyl windows and expert window installations. Call us at (760) 214-9851 or click here to request a FREE quote!
Let's Work Together
Contact us today for a free quote.