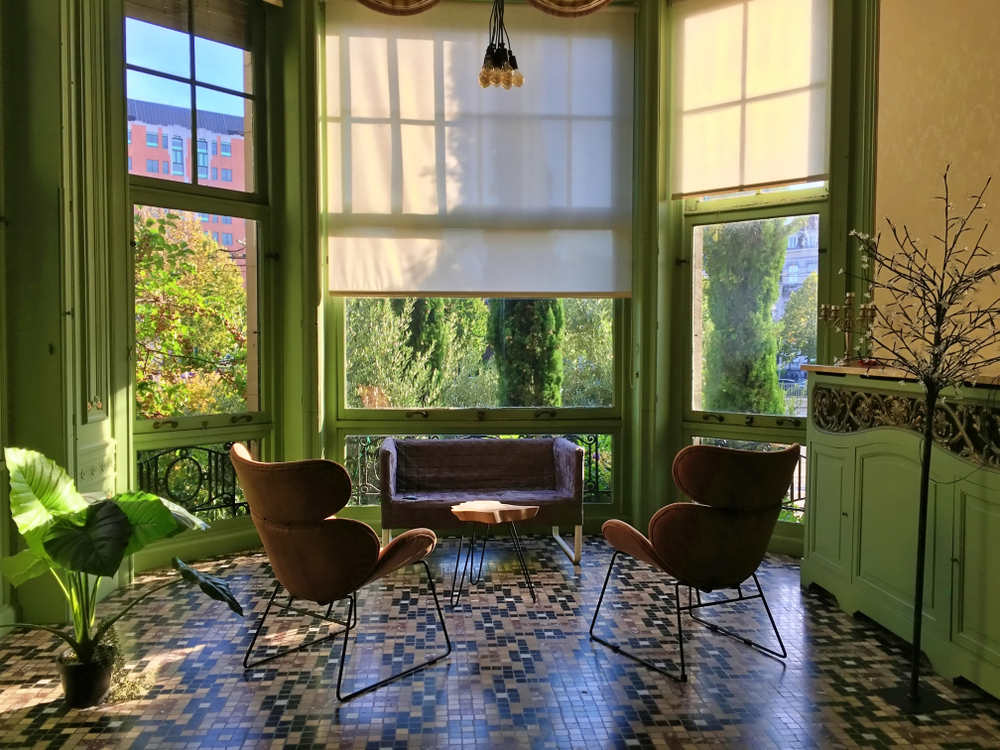 Are you looking for a sophisticated replacement window style that makes a statement and improves the aesthetics of your home? If so, you'll surely want to consider installing bay and bow windows in your home. These windows were originally used in mansions during the English Renaissance. These charming windows give homes an elegant and tasteful look that cannot be compared to any other window style. Today's blog will discuss how bay and bow windows can enhance your space.
What's the Difference Between Bay & Bow Windows?
Before we get into details of how bay and bow windows can enhance your space, what exactly are bay and bow windows? What are the differences between them? While these windows are often listed together, they have many unique features that make them different:
What are Bay Windows?
Bay windows are made up of three window panels that typically feature a larger center window and two smaller side windows. The center windows are normally fixed, while the side ones are operable. It's common for the side windows to consist of double-hung or casement windows. These windows protrude outward and are positioned at 45° angles. This is what creates the "bay" inside your home, hence its name. While these windows were traditionally made up of fixed panes, modern styles have featured operable windows for improved ventilation. Typical places in the home where you can find these windows include:
Living room
Bedrooms
Kitchen
Dining Room
What are Bow Windows?
Bow windows are usually larger than bay windows as they consist of four or more equal-sized panels. Traditionally, these windows consisted of fixed windows, but modern styles have made it possible for these windows to be operable. Bow windows also protrude outwards, but instead of being set at an exact angle, they curve into a semicircle. Compared to bay windows, bow windows can be a little pricier as they're composed of more parts.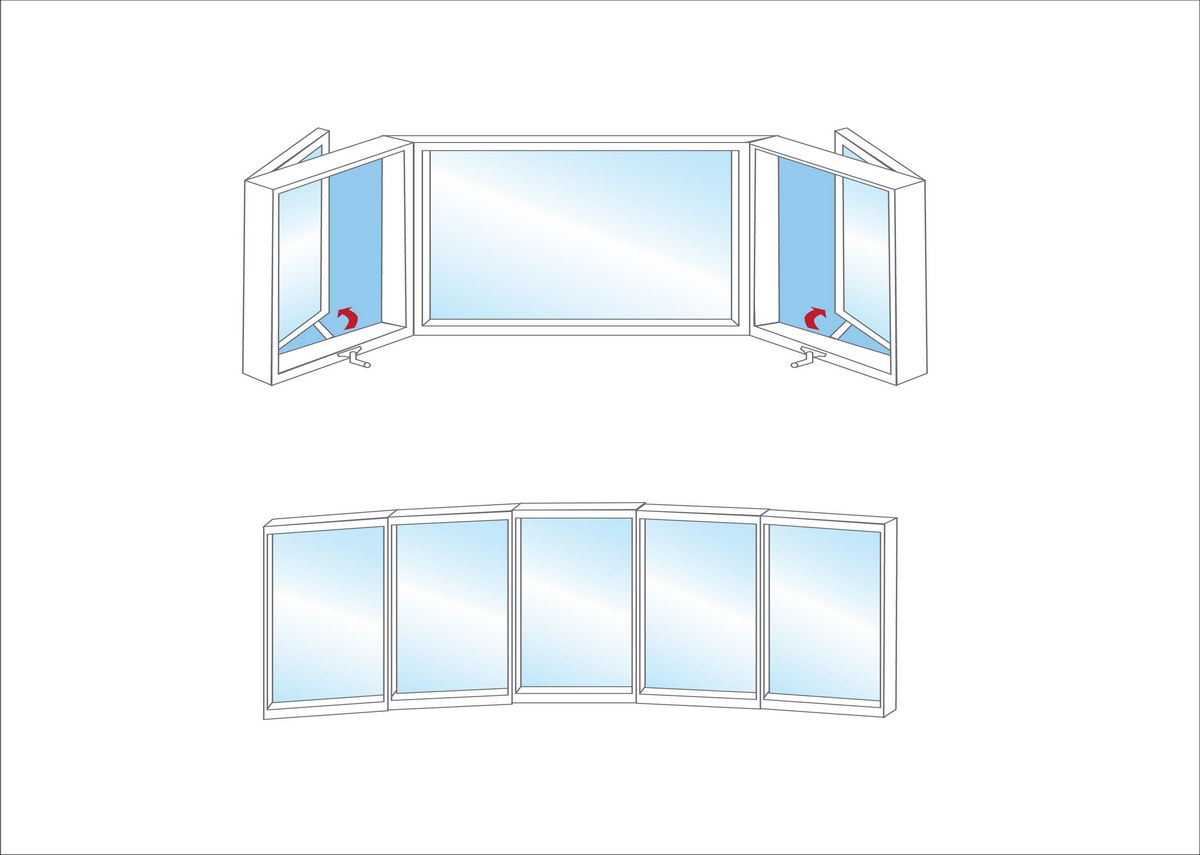 How Bay & Bow Windows Can Enhance Your Space
Now that we know the basics of bay and bow windows, can we move to the next segment of the blog: How do bay and bow windows enhance my space? Regardless of which window style you choose for your home, you'll get to enjoy these wonderful benefits:
Make Rooms Appear Larger
One of the main ways bay and bow windows enhance your space is by making your room appear larger! Since bay and bow windows protrude outwards (rather than lying flat on your wall), they create the illusion of extra space in your room. Plus, these large windows let in plenty of natural light, which brightens up your space—making it appear bigger.
Increased Seating or Storage
If your bay or bow windows are located in your bedroom or living room, you can convert the windowsill into a cozy reading corner or bookshelf. If you have it in the kitchen, you can place a small table near it to transform it into a breakfast nook.
Increase Your Home's Value
You're not the only person that finds bay and bow windows attractive. In fact, buyers love these windows and show great interest in properties with them. If you're planning on selling your home, installing these windows is a good investment, and the cost will be recouped with the boosted value of your home.
Enjoy Beautiful Views
Do you have a nice backyard or a picturesque view that you would like to highlight? If so, bay or bow windows are just what you need. These windows are larger than other window types and have more glass panels, making them perfect for expanding your view of the exterior.
Beautify Your Home with Elegant Bay and Bow Windows
Bay and bow windows are a great investment as they offer homeowners added square footage, increased natural light, a stunning curb appeal, and boosted home value. If you're looking to install bow or bay windows in your home, the experienced team at All American Windows & Door is more than happy to help! Call us at (760) 214-9851 or click here to request a FREE quote!
Let's Work Together
Contact us today for a free quote.