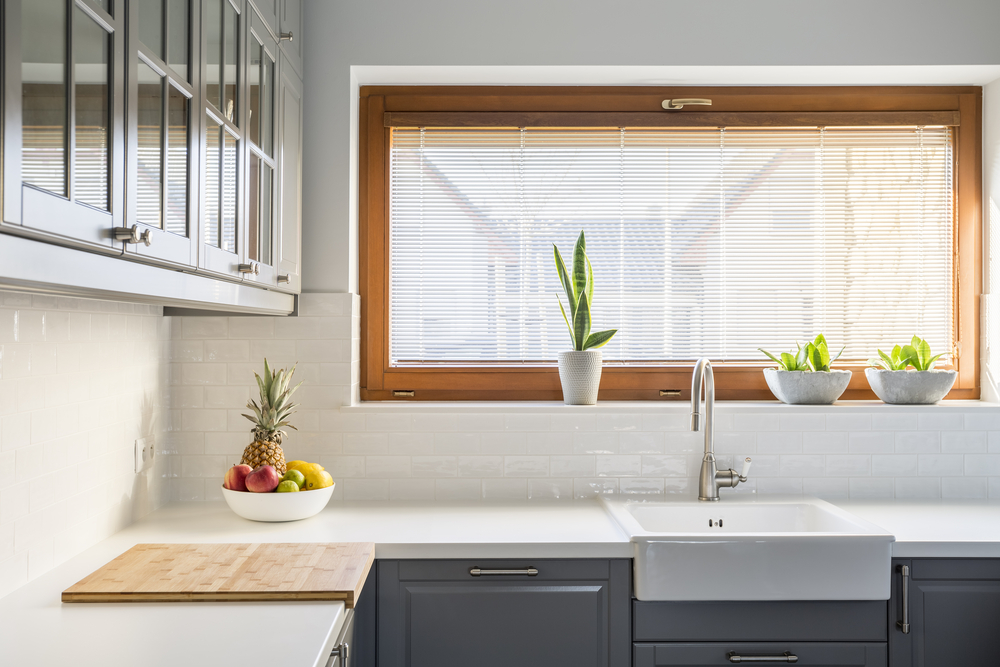 It's the new year! Are you thinking of making some home upgrades in your kitchen? Replacing any old and outdated windows in your new home is the way to go. In our latest blog, we share 3 things to consider when buying new windows for your kitchen. Read along to find out our helpful tips to make sure you choose the best windows for your home.
A balance of Light and Heat
When selecting new windows for your kitchen, light and energy efficiency features are two of the top things you want to consider. Your kitchen sees a lot of action. It is the heart of your home, a revolving door where family gatherings occur. It's essential to have ample lighting in your home to facilitate your get-togethers better. Depending on the window replacement you choose can accomplish just that. While windows are an excellent means to allow natural lighting into your home, you may be worried about the heat coming into your home as well. Thankfully, modern windows are no longer made like they used to be. Modern windows are equipped to deflect the heat and keep it out. Depending on the selection you choose, you can get all the natural lighting you want without letting any heat into your home.
Enhanced Ventilation
Having proper ventilation in your kitchen is essential. With all the cooking done in your kitchen, having windows that allow you to air out your home is ideal. Additionally, you want some windows that easily open on days you want the cool breeze into your home. Some popular choices include awning windows, casement windows, and double (or single) hung windows. They are easy to use, allowing you to let the air out or in whenever you please.
Easy to Operate & Maintain
Getting new windows is a fun endeavor. There are so many window options to choose from and peruse. While fun, it sure can get a bit overwhelming. Some of the top things to consider are viewing capabilities, energy-efficiency, and ventilation features. Another useful items to consider are ease of operation and maintenance. The last thing you would want is to install new windows, only to have trouble using and caring for it. There are many window selections that offer everything you want in new windows, be sure to shop carefully to find the best ones.
Window Replacements & Installations
Ready to get started on your window replacements? Let our team at All American Window & Door help you. We offer a wide selection window perfect for any part of your home. We have vinyl windows, thermal aluminum windows made in the United States, and more. Whether you know what you want or need help finding the right set for your home, we can make window shopping a breeze. To learn more, click here or call All American Window & Door at (760) 214-9851
Let's Work Together
Contact us today for a free quote.