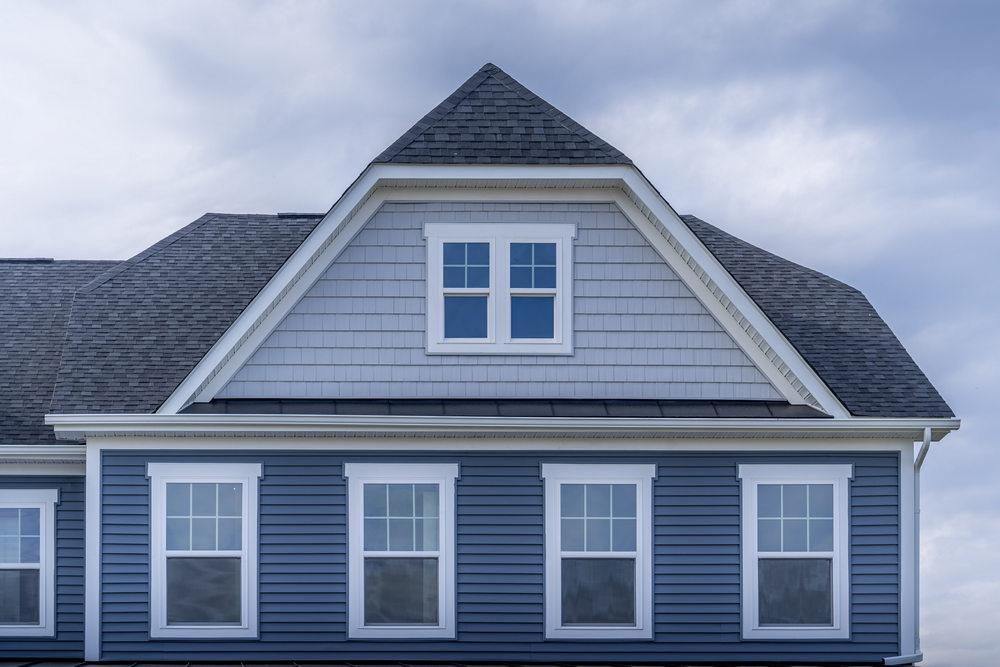 When windows become old, damaged, or hard to open, a window replacement is a good idea. Two of the most popular window options are double-hung and single-hung windows. This blog will help with choosing between double and single-hung replacement windows.
The Differences Between Double-Hung and Single-Hung Windows
When choosing between the two most popular window styles, you'll discover they have many similarities and only a few distinct differences. "Hung" refers to the number of movable sashes on the window. While single-hung and double-hung windows have two sashes to separate the top and bottom portions of the window, single-hung windows have only one movable sash, while double hung have two. Both window types look the same from a distance, are easy to operate, and give your home a timeless, classic style. Here are some of the differences between single-hung and double-hung windows:
Double-Hung Windows
The most popular and versatile window replacement is the double-hung window. Double-hung windows open from both the top down and the bottom up. Opening in both vertical directions allow air to circulate when both sashes are open, making them a great choice for humid rooms like bathrooms. You can crack the upper sash to reduce moisture during a bath or shower while still maintaining privacy. This ventilation feature also reduces the presence of mold or mildew.
The classic look of double-hung windows complements many home styles, including Colonial, Cape Cod, Craftsman, Victorian, and many others. They can be easily customized with fiberglass, vinyl, or wood frames and have many energy-efficient glass options.
Their ease of cleaning makes them a favorite for homeowners with a second floor because it eliminates the safety risk of climbing a ladder to clean the window's exteriors. They provide an added safety element for homeowners with small children or pets because they can be opened from the top down, making their openings less accessible.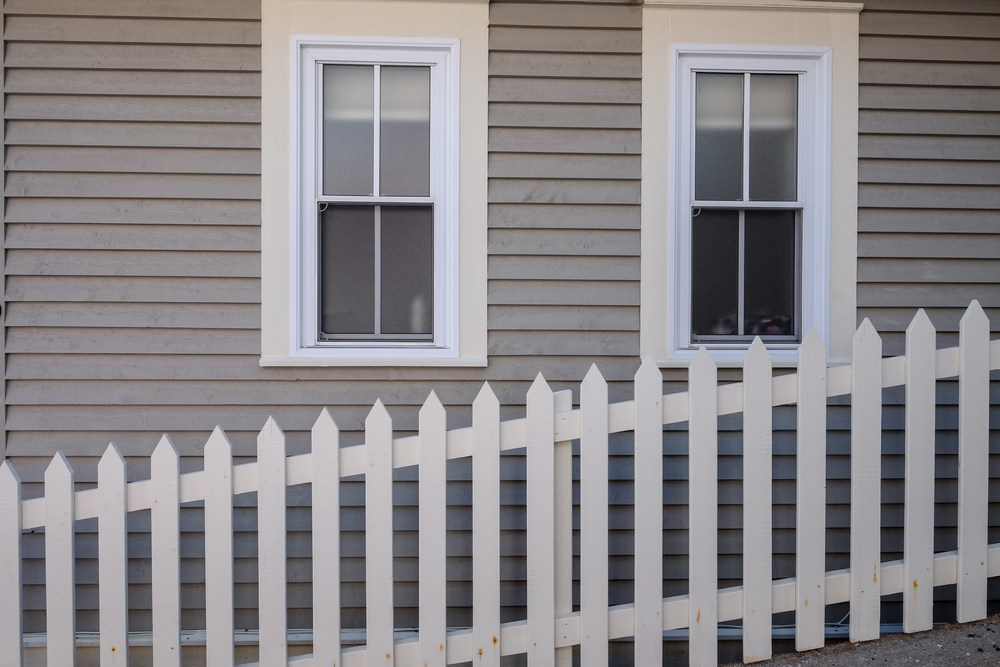 Single Hung Windows
The timeless beauty of single-hung windows is an excellent option for historic homeowners looking for period-specific windows that give their homes an authentic look. Single-hung windows only open from the bottom up, so they have fewer moving parts.
Single-hung windows require little to no maintenance because of their stationary top sash. They look great in multiple home styles, including cottage-style, historical, and many others, and are cost-effective, making window replacement more feasible. You can customize them with various frame, glass, and hardware options.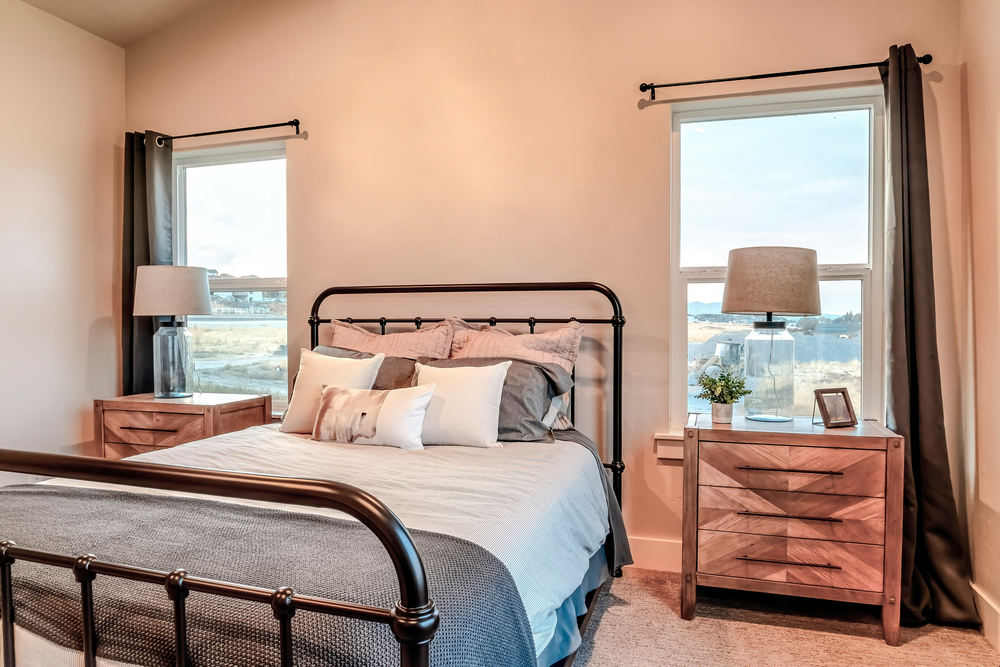 The Benefits of Double-Hung and Single-Hung Windows
Energy Efficiency
Both single-hung and double-hung windows offer excellent energy savings. The fixed sash on a single-hung window helps increase energy efficiency. Other factors also help, like ENERGY STAR-rated glass packages, which you can add to single and double-hung windows.
Ventilation
Single-hung windows do provide adequate ventilation, but double-hung windows create double the air circulation when air flows into your home through the bottom opening and out of your home through the top opening.
Installation
Properly installed double and single-hung replacement windows will perform at the rate you deserve from your new windows. Researching the best window replacement company ensures you get the best long-term results. Look at online reviews, BBB ratings, and ask for referrals to find a reputable company. Ensure you get a written estimate from your chosen company to avoid surprises.
Warranties
While comparing replacement windows, factor in the warranty each manufacturer offers. A good warranty provides confidence that your windows will be easy to fix or replace should an issue occur, and both single and double-hung windows come with excellent warranties.
Window Replacement Frame Options
Fiberglass
Fiberglass frames are durable and give homeowners confidence that their windows will be long-lasting. They are low maintenance, high-performance, and help lower energy usage because of their strong insulating properties. They can also look like wood without the maintenance wood requires.
Vinyl
Cost-effective vinyl windows make upgrading your home more feasible. Vinyl provides optimal thermal insulation, is low maintenance, and never needs to be repainted.
Wood
The beauty of wood windows gives a classic warmth to homes. Wood window frames deliver excellent insulation, work well in historic homes, and complement many other styles. Because moisture is more likely to intrude with wood windows, they have higher maintenance requirements than the other two window frame options.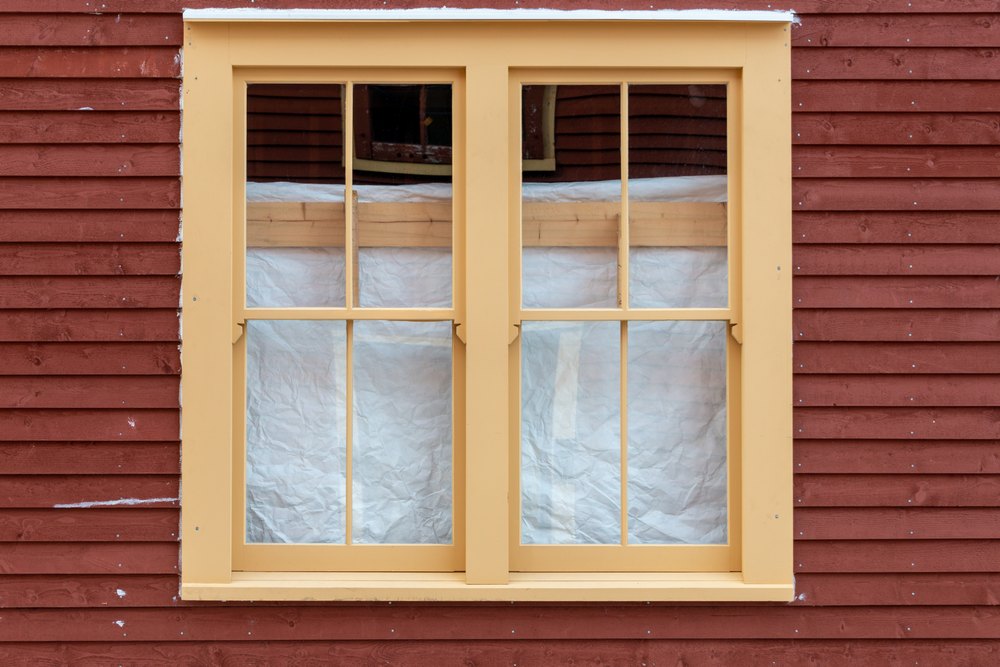 Single and Double-Hung Replacement Windows by All American Window and Door
We hope this has helped you with choosing between double and single-hung replacement windows. At All American Window and Door, we install single and double-hung replacement windows with precision and attention to detail. We help you choose the best window to meet your desires, design preferences, and budget. Our team will ensure your windows fit perfectly, giving you a tight seal to help with energy efficiency, safety, and security. When you need replacement windows or doors, call us at (760) 214-9851 or click here to request a FREE quote!
Let's Work Together
Contact us today for a free quote.