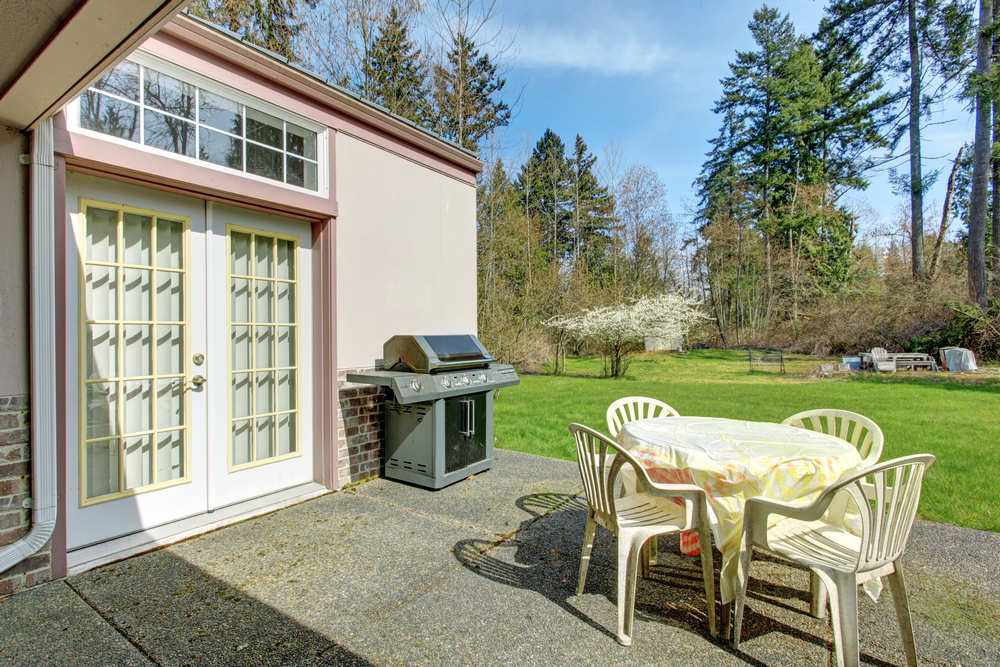 French patio doors are an ageless choice that adds class and beauty to any home. They provide the perfect blend of open windows and a grand entrance. While they enhance the appearance of your home, French patio doors also offer other great benefits for your home. This article lists the reasons to install French patio doors in your home to elevate appearance, performance, and functionality.
Usability and Aesthetics
With their wide opening, French patio doors make moving large items in and out of your home easy. Installing French patio doors allows you to connect your indoor and outdoor living areas seamlessly, making them perfect for homeowners who frequently entertain or enjoy hosting outdoor gatherings. The effortless transition between spaces expands your usable living space. French patio doors are known for their elegant and classic design. They add a touch of sophistication and charm to any home or patio area, enhancing the overall aesthetic appeal of your living space.
Maximize Light Without Losing Energy
French patio doors typically feature large glass panels that allow abundant natural light to flood into your home. The immense light makes your interior spaces brighter and more inviting, creating a warm and welcoming ambiance. The open glass design helps maximize the sunlight in any room, and highly efficient technology helps keep the heat from escaping. In the winter, the open glass design still lets maximum sunlight into your home. Double-paned glass or a Low-E coating further enhances the light flow and efficiency.
Ventilation is never a problem with French patio doors because they are designed to swing fully open, providing wide access to the outdoors. It is easier to enjoy fresh air, especially during pleasant weather. You can even open one or both doors to create a cross-breeze and improve the ventilation in your home.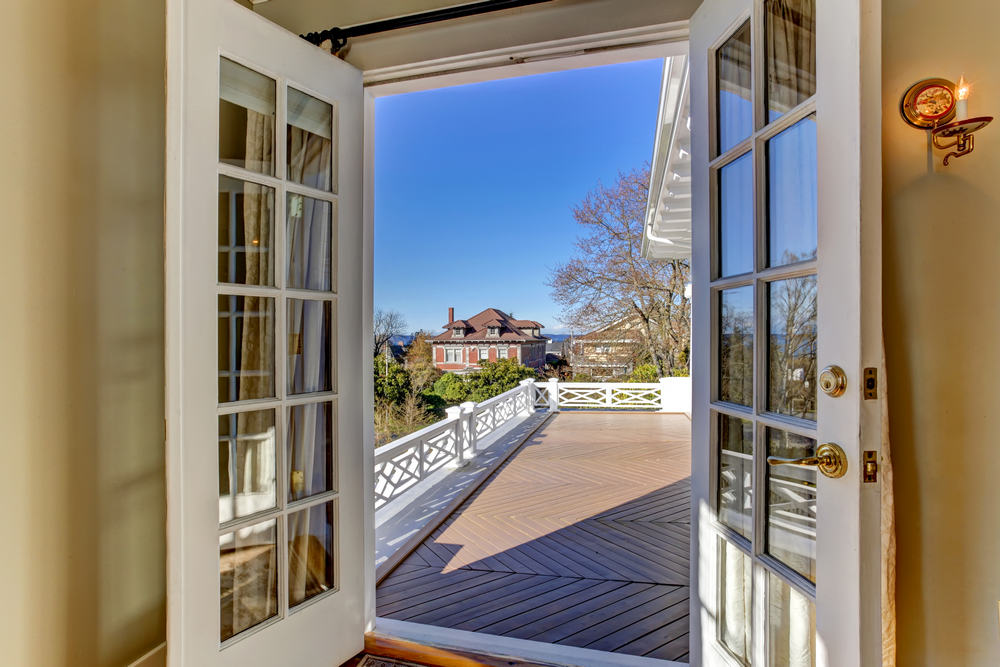 Increased Property Value
French patio doors are considered a desirable feature in many homes, and their installation can increase the value of your property. If you plan to sell your home in the future, having French patio doors can be an attractive selling point for potential buyers. Potential buyers will notice and appreciate the undeniable elegance and beauty of such an eye-catching entranceway and the curb appeal boost it provides. If you have a backyard deck, swap the sliding door for a French one.
Secure and Safe
Door security is a top consideration among homeowners. French patio doors can come equipped with secure locking systems that eliminate break-ins and toughened or laminated glass that doesn't break easily. These features only enhance the security of your home. The only risk is if your French door isn't installed properly and there is a gap between the two doors. That can cause lower energy efficiency and compromised security.
Noise Reduction and Incredible Views
Upgraded French patio doors with insulated glass and proper sealing can help reduce noise transmission from the outside, providing a quieter and more peaceful environment indoors. If you have a beautiful backyard, garden, or scenic view, French patio doors offer an excellent opportunity to enjoy those surroundings from the comfort of your home. The expansive glass panels provide unobstructed views, allowing you to bring the outdoors inside.
French Patio Doors with All American Window & Door
Installing a French patio door provides homeowners many benefits that only enhance their homes. The professionals at All American Window & Door ensure proper installation of the French patio doors that meet your specific needs and preferences. We offer various door styles to find the one that suits your home. When you are ready to upgrade to a French patio door, call us at (706) 214-9851 or click here to request a FREE quote!
Let's Work Together
Contact us today for a free quote.