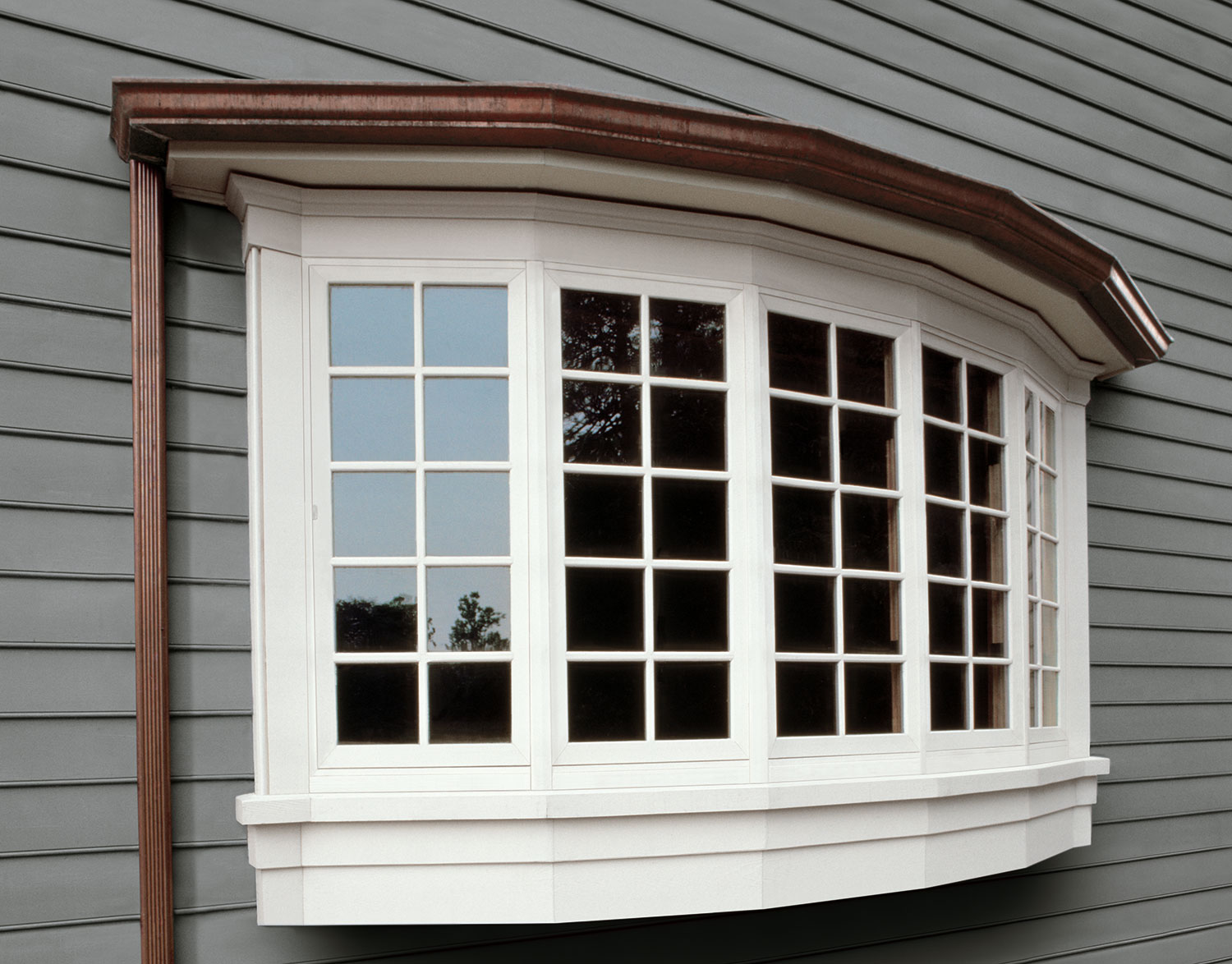 Bow windows, much like bay windows, extend beyond the walls of your home to add extra room indoors. With a combination of four or more windows, they provide more design options — and more daylight and airflow — in limited wall space.
Bow windows protrude from the exterior of a home in a rounded bow shape, typically constructed using a series of casement windows lined along a curved structure. Bow windows are similar to bay windows except bow windows are a curved, semi-circular structure rather than angular, giving a classic, elegant and traditional look.
Bow windows are typically created using four or five similarly-sized windows whereas bay windows use a larger window in the center of two flanking windows. Bow windows work best in exterior walls or corners with 80 inches or more of space, making them more flexible to fit large sizes than their bay counterparts. Because they extend past the exterior walls of a home, bow windows create the illusion of a bigger room with increased natural light and visual space. The area created with a bow window gives the opportunity to create a decorative shelf or even a reading nook or window seat with the addition of cushions or pillows. These windows can be fixed or operable but most commonly constructed with fixed window panes.
Consist of 4 or more equal-sized panes
Extend beyond the exterior of a home
Provide panoramic views
Typically fixed pane, but can be operable
Best in areas with 80 inches of space or more
Let's Work Together
Contact us today to see what we can do for you.