Replacement Casement Windows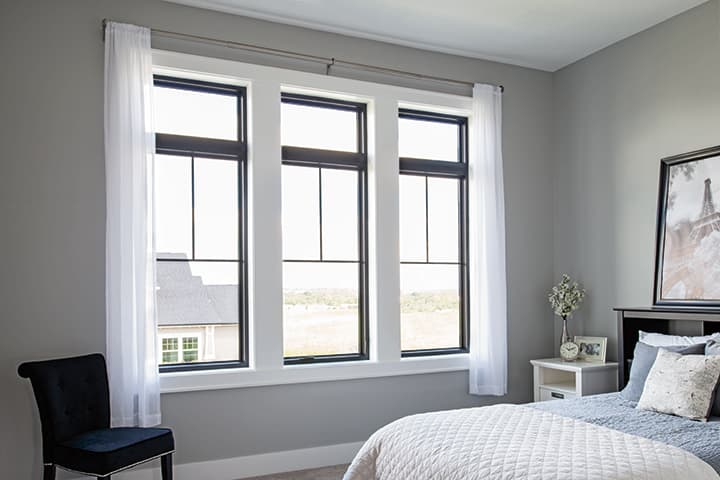 A popular choice for replacement, casement windows are hinged on one side and open outward from the turn of a handle. Their uncluttered views and outward opening design allow for optimal natural light and air flow.
Casement windows feature a hinged sash that swings open to the outside of the home. These windows are operated with a "crank" handle mechanism. They are opened and closed with the turn of this crank. Casement windows are hinged and hang vertically whereas their counterparts — Awning windows — hang horizontally.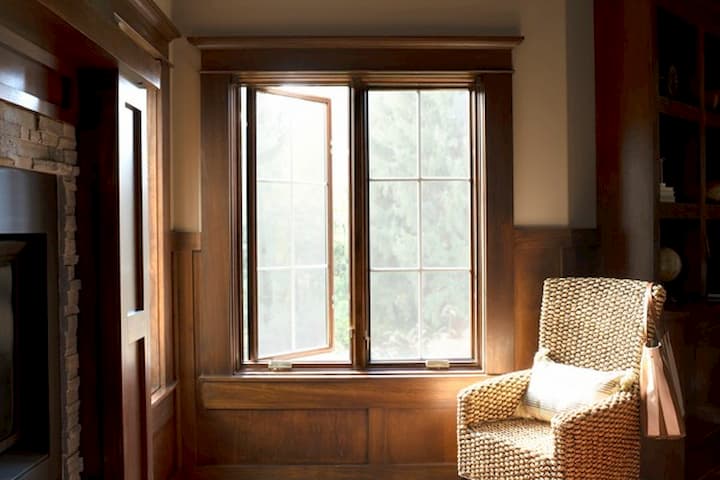 With hinged casement windows, the entire panel opens to offer ventilation. Depending on the placement of the window, the open panel can often act to catch a passing breeze and direct it into the home. Because there are no muntins, these windows offer a clean, unobstructed view.
Unobstructed glass provides a clear view and natural light
Ease of operation
Entire sash opens for ventilation
Ease of accessibility in hard to reach places
Work well in areas where they won't interfere with outdoor space
Great for hard-to-reach spots and high places
Nicely complement picture windows and work with bow windows
Let's Work Together
Contact us today to see what we can do for you.