Picture Windows Replacement
Awning windows are hinged at the top and open outwards in such a way that it resembles an awning. Because of this, awning windows can keep rain away from the home even when left open. In spaces where privacy is a concern, like a bathroom, awning windows can be placed higher up on a wall to provide privacy while still offering ventilation and natural light. Awning windows are popular among high-rise dwellers for their ability to provide fresh air.
Awning windows are great solutions for spaces where the width is greater than the height, and come in a range of standard sizes that are built-to-order.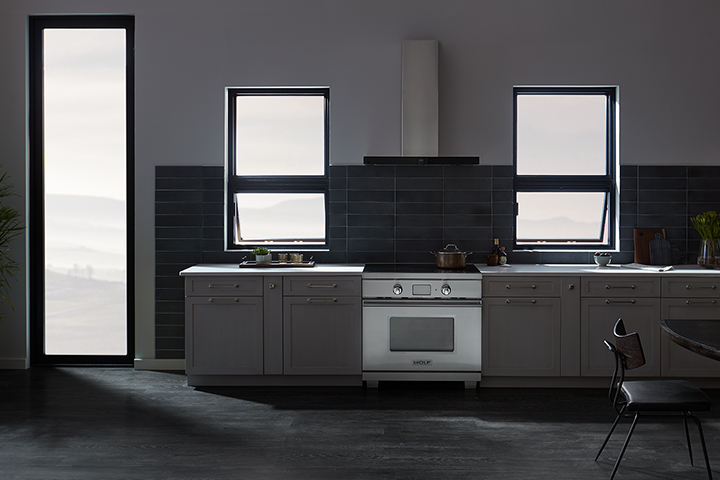 Vertical awning windows give the appearance of one divided single window panel, but have the functionality of multiple windows. Unlike double-hung windows, where only one half of the window can open, awning windows pivot on a hinge at the top of the window to open completely. Stacked awning windows provide the option of opening all windows simultaneously for increased ventilation.
Vinyl awning windows are a superb low-maintenance window solution. Durable and fade resistant, vinyl awning windows can stand up against the rain, sun, and dry air.
Let's Work Together
Contact us today to see what we can do for you.