Replacement Single-Hung Windows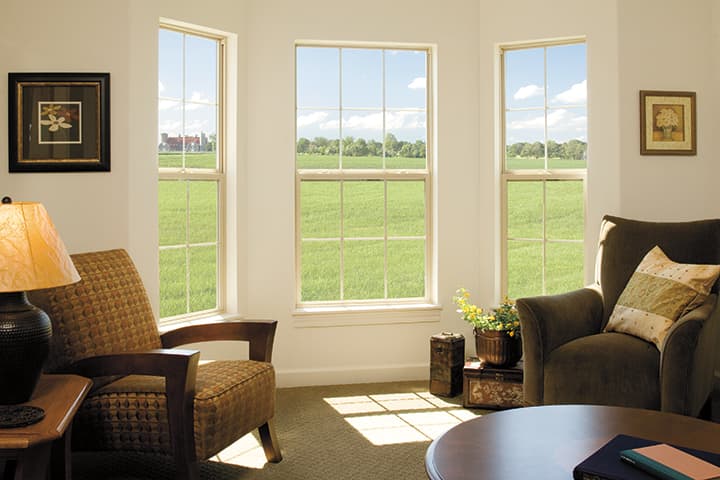 A popular choice for replacement, single-hung windows offer affordability and a classic look. They can be operated from the bottom for ventilation, making them practical and efficient.
Single-hung windows are comprised of two panels, or sashes, but only one of those panels is operable. These windows can be raised from the bottom for ventilation while the top sash remains stationary. The difference between a single-hung and double-hung window is the operation of the sash. With a single-hung window, only the lower sash slides up and down. With a double-hung window, both sashes are operable.
Single-hung windows are a classic operation found in many homes today. This window style is compatible with most home styles and available in a variety of sizes, shapes and materials. Single-hung windows are sometimes preferred by owners of historic homes for an authentic look.
Economic price point
Classic look
Compatible with most home styles
Popular choice
Easy operation
Low-maintenance option
Let's Work Together
Contact us today to see what we can do for you.