Single Slider Window Replacement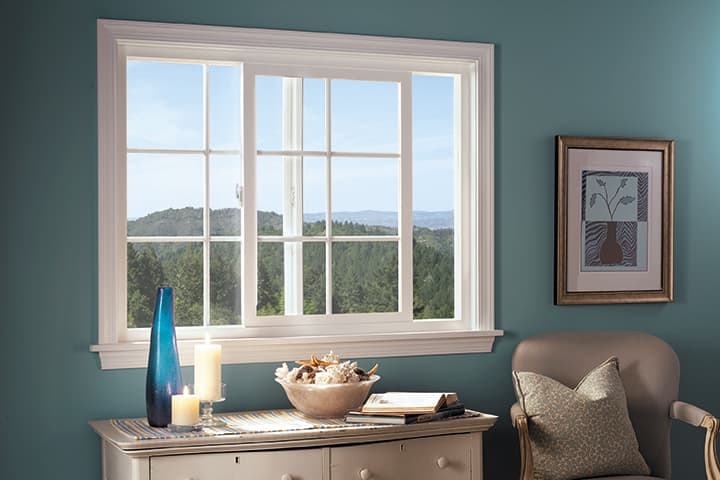 Sliding windows have one fixed sash and a moving sash that glides horizontally alongside the other. This replacement style is most loved for its ease of accessibility, wide design and flat, compact profile.
Sliding windows have a single panel that slides open horizontally. They provide a large area of glass — while still providing an operable sash — letting in a significant amount of natural light and fresh air into a home.
Sliding windows operate similarly to a single-hung window where a single sash glides over a fixed sash, but sliding windows open horizontally rather than vertically. They are a classic option and have stayed popular through their versatility, durability and scalability.
This style is a great replacement option in areas to where your reach is limited. It typically works best for large openings that are wider than they are tall.
Compact functionality
Ease of operation
Option of an exterior screen
Significant ventilation
Wide views
Great for use in wide spaces
Durability
Works best in areas that open to a deck or patio because the window doesn't protrude into the outside living area
Great for sunrooms where large operable windows are desired
Popular in areas with limited space or exterior walkways or living spaces close to the window
Let's Work Together
Contact us today to see what we can do for you.