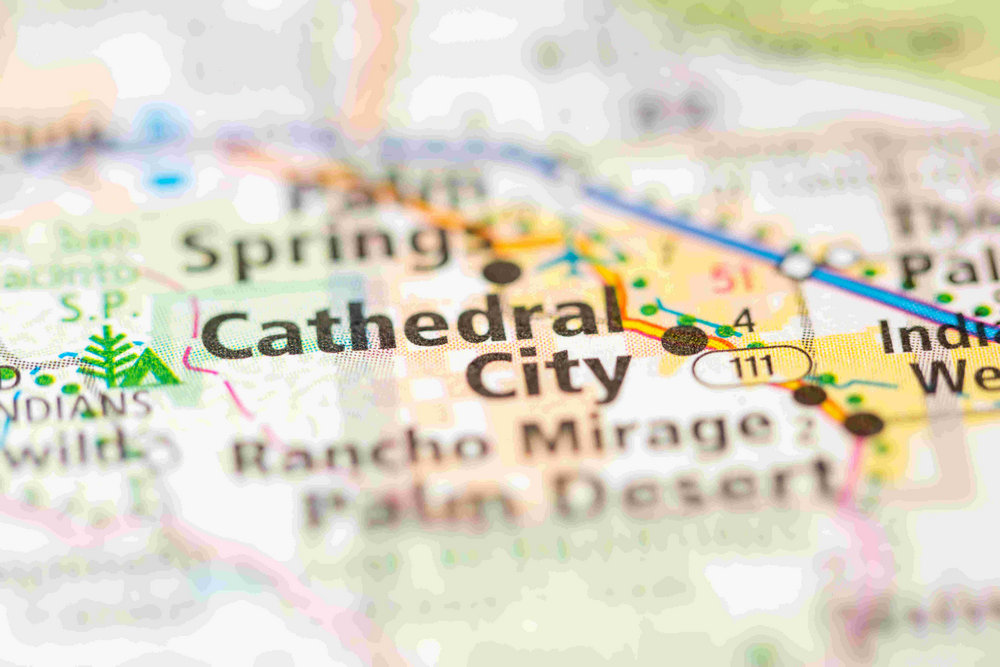 Cathedral City 
Cathedral City also knows as "Cat City" is one of the cities that collectively make up the Coachella Valley in California. According to the census in 2010, its population was 51,200 residents. It is situated between Palm Springs and Rancho Mirage, and out of the nine cities in the Coachella Valley, it has the second-largest population.
The city's name came from Cathedral Canyon, which is located to the south of the city. The canyon was named in 1850 by U.S. Army Colonel Henry Washington after noticing a rock formation of the canyon resembled a cathedral. Cathedral City began as a housing subdivision in 1925 and became incorporated in 1981. In the 21st century, the population of Cathedral City and its surrounding areas has grown significantly.
Climate 
Just as its surrounding cities in the valley, Cathedral City has a hot desert climate with almost 5 inches of rain and over 300 days of sunshine per year. The winter days are warm with an average temperature of 70 degrees Fahrenheit. Around January and February the temperature starts rising and the residents can experience 90-degree weather and occasionally it goes well above 90 degrees Fahrenheit. Meanwhile, there are about 17 nights a year that are cooler dropping to or below 40 degrees Fahrenheit. The lowest temperature recorded is 19 degrees Fahrenheit in 1937. During the summer, residents experience daytime highs above 110 degrees Fahrenheit while the nights remain above 80 degrees Fahrenheit. The average temperature per year is above 74 degrees Fahrenheit. About 180 days per year reach 90 and 100 degrees Fahrenheit.
Climate Solution 
Residents of Cathedral City or "Cat City" live in extreme weather conditions. Homeowners seeking comfort often opt to run their A/Cs full blast. But this maybe causing them to have high utility bills, more so, if there are air leakages. A great solution to fluctuating interior temperatures is energy efficient windows. All American Windows and Doors recommends homeowners with old or outdated windows that have been manufactured with aluminum frames to consider dual pane vinyl windows. Window replacements in Cathedral City is done right by All American Windows and Doors. Offering homeowners, the comfort of a warmer home during the colder days and fresher home during the hot season. Not to mention that dual pane windows keep your house warmer or cooler. They give your HVAC system a break and save you money on utility bills converting your house in an energy-efficient home.
For a more comfortable and energy-efficient home, contact the best window replacement installation company, All American Window and Door, for your window replacement in Cathedral City. Tel. 760-214-9851
Let's Work Together
Contact us today for a free quote.