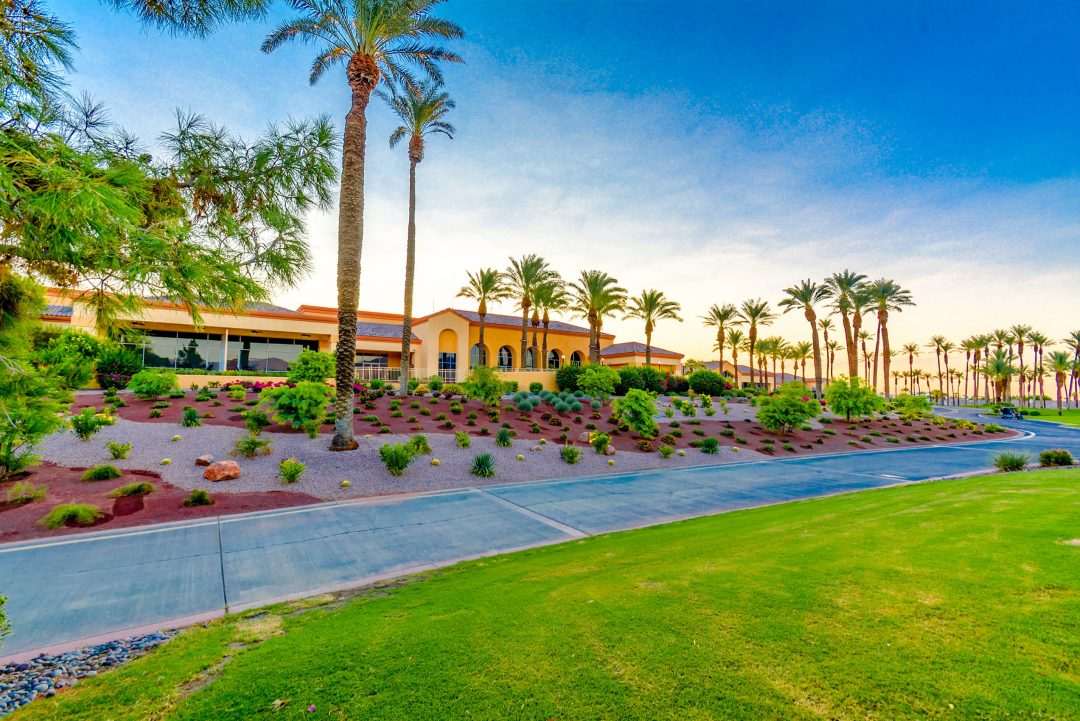 Sun City Palm Desert
Sun City Palm Desert is a resort-style 55+ community in Palm Desert, CA. This 5,000-home community offers residents a world-class lineup of amenities that include two 18-hole championship golf courses and three clubhouses! Sun City Palm Desert is also famous for its variety of floorplans, well-manicured landscaping, unique craft studios, state-of-the-art fitness facilities, stimulating intellectual activities, and large number of recreational activities. Today, it is known as one of the top places to retire in all of America.
Climate
Sun City Palm Desert experiences diverse temperatures throughout the year. The summers are hot and arid, while the winters are cool and mostly clear. Over the course of a year, the overall temperature varies from 44°F to 107°F and is rarely above 113°F or below 36°F. The hot season lasts for three and a half months, from June 6 – September 20. The average daily high is about 99F! The cold season lasted a little more than three months, from November 20 – February 27. The average daily high is 76°F. The coldest month of the year takes place in December, with an average high of 69°F and an average low of 45°F.
Window Replacement in Sun City Palm Desert
Due to the arid summers and cool winters in Sun City Palm Desert, homeowners need to make sure that their windows are updated with the most energy-efficient options out there. Old, drafty windows will only make summer heat or winter cold enter the home, causing the indoor temperatures to get uncomfortable. This issue causes Sun City Palm Desert homeowners to use their HVAC system more heavily, causing their energy bills to skyrocket and their HVAC system's lifetime to be reduced. With the state-of-the-art windows from All American Window & Door, homes will be more comfortable and energy-efficient. Enhance the look of your Sun City Palm Desert home while saving on your energy bills with window replacements from All American Window & Door! For the best window and door replacement in Sun City Palm Desert, California, contact All American Window and Door at (760) 214-9851 or click here to get in contact today!
Let's Work Together
Contact us today for a free quote.