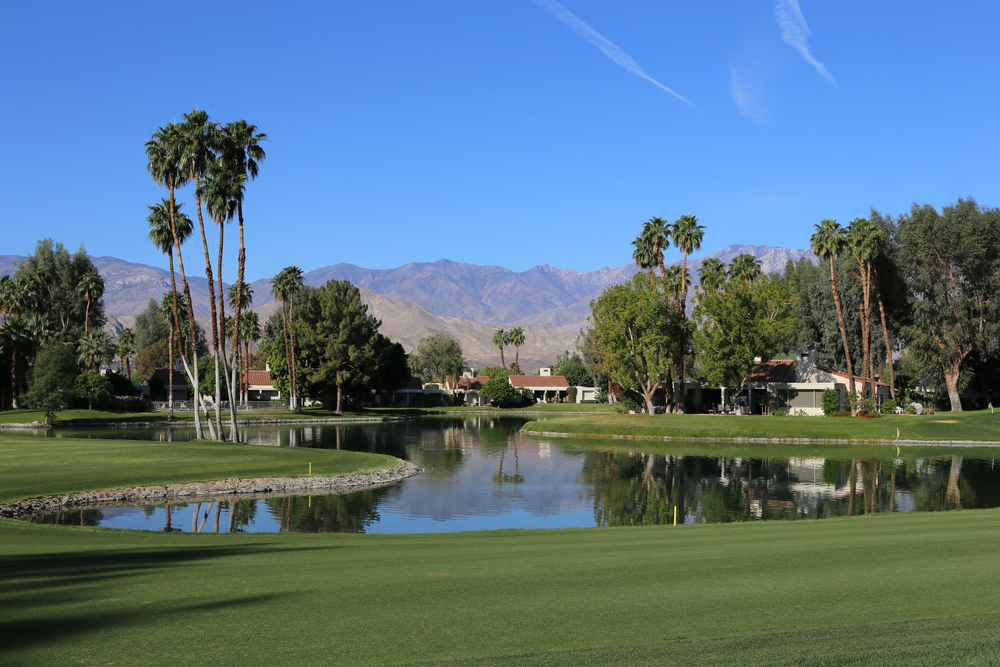 Rancho Mirage
Rancho Mirage is a city located in Riverside County, California. According to the 2010 census, the population was 17,218, which was quite the increase compared to the 2000 census, which was 23,244 residents. But there is also a seasonal (part-time) population that can easily exceed 20,000 people between Cathedral City and Palm Desert. The so-called "snowbirds" come from Canada and the northern states to spend winters in Coachella Valley. Rancho Mirage is one of the nine cities that make up the Coachella Valley. In 1973 Mirage Cove, along with five other unincorporated areas, also known as the "Cove communities", incorporated to become what is today Rancho Mirage. At the time, there were 3000 residents.
Climate 
Its geography heavily influences the environment in the Coachella Valley. With a south sloping valley floor and high mountain ranges on three sides, Rancho Mirage gets a unique year-long warm climate, and it is amongst the cities with the most temperate winters in the western United States. Rancho Mirage residents experience an arid climate: Normally, the annual high temperature is well above 85 degrees Fahrenheit, and its annual low is 67 degrees Fahrenheit. During the summer months, the average temperature is much higher, 108 degrees Fahrenheit to be exact, and it can also ride up to 120 degrees Fahrenheit. Meanwhile, summer nights stay on the high 80 degrees. Winters are considered to be the warmest in the western United States, with highs between 73 and 84 degrees Fahrenheit. In Rancho Mirage residents only experience about 5 inches of rain per year and enjoy well over 348 days of sunshine.
Climate Solution
Residents of Rancho Mirage experience warm weather year around, and during the summer, the temperature rises to the point of the extreme. The Rancho Mirage residents escape the heat by running their A/Cs full blast to be comfortable at home. Running A/Cs at full blast is a sure way to get high electricity bills, and such a high energy usage cannot be good for the environment. All American Windows and Doors offer residents of Rancho Mirage the perfect and most rewarding solution: window replacement.
Why Window Replacement 
When you are experiencing high utility bills and an uncomfortable home, window replacement may be the answer. If you have old windows that have been manufactured with aluminum frames, you may have air leakage or poor insulation. At All American Windows and Doors, we offer vinyl window replacement. Our windows are manufactured with energy-efficient technology that will keep your home cooler longer, giving your HVAC system a break.
All American Window and Door is the best window replacement and installation company for window replacement in Rancho Mirage. Contact us today for a free estimate. Tel. 760-214-9851.
Let's Work Together
Contact us today for a free quote.