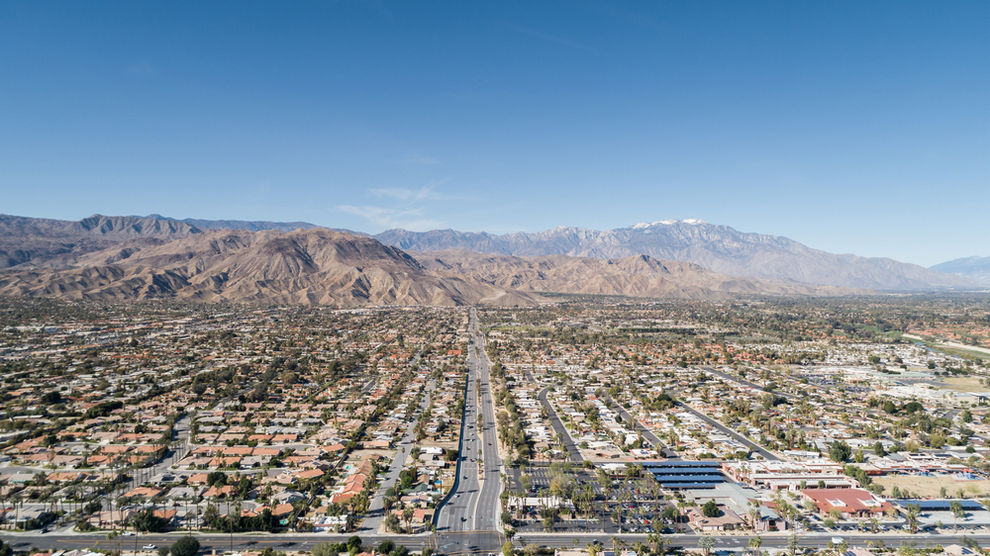 Monterey Country Club
Monterey, a private country club started in 1978, is located in Palm Desert and includes a 375-acre community featuring 1,206 condos. Members enjoy the high-end golf, tennis, and fitness centers. The Monterey Country Club offers a 27-hole Championship Course designed by Ted Robinson. It's located on Monterey Drive between Fred Waring Drive and Country Club Drive in Palm Desert. The community is nestled on rolling hills with breathtaking views of the Santa Rosa Mountains. The club also includes a full-service tennis facility with 19 courts. There are 37 spas and pools spread throughout the community, making every condominium just a few steps away. Each condo includes an attached garage, barbeque, and laundry room. When homeowners want to take a break from the golfing, they can work out, play tennis, and relax by the pool. 
Climate
Due to Palm Desert's location, the Monterey Country Club experiences sweltering summers and cool winters. During the year, temperatures will vary from 44°F to 107°F with the temperature rarely going above 113°F or below 36°F. The area stays relatively dry, with the club only getting around 6.06 inches of rain and 269 sunny days per year. In summer, the average daily high temperature will reach or exceed 99°F. The winters remain relatively warm, with the average daily high temperature sitting around 76°F. 
Solutions
As Monterey Country Club residents can tell you, the summers get hot! The pools make a great oasis from the heat, but the condos provide little relief without the A/C running 24/7. While it's nice to keep your condo cool, no one enjoys paying a hefty energy bill. A permanent solution to this problem is with energy-efficient vinyl windows. They keep the heat out, prevent cool air from escaping, and look stunning. With high-quality replacement windows keeping your home cool, you don't have to run your air conditioning as often. With your HVAC system taking a break, your bills will stay low month after month! To keep your home comfortable and energy-efficient all year long, give All American Window and Door at 760-214-9851. We're the best Monterey Country Club window replacement company in the area! 
Let's Work Together
Contact us today for a free quote.