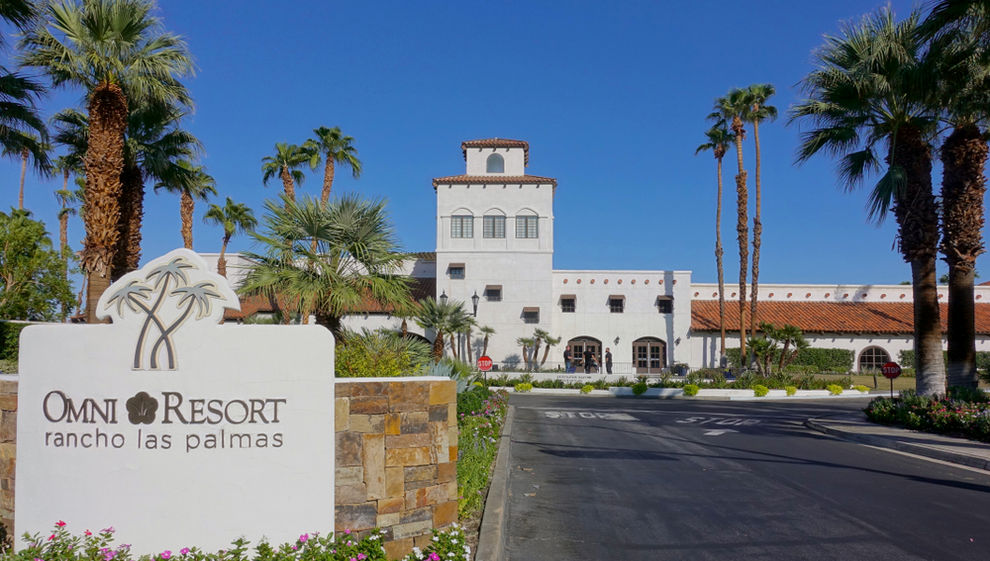 The Rancho Las Palmas Country Club
The Rancho Las Palmas Country Club resides in the stunning Palm Springs desert valley area of Rancho Mirage. The club features an excellent 27-hole Ted Robinson-designed golf course that's committed to continuous restoration and renovation. Its fairway extends over gently rolling hills and includes six lakes, all at the base of the snow-capped San Jacinto Mountains. Their homes provide people with the opportunity to live in a community surrounded by palm-lined fairways, a world-famous resort, and breathtaking mountain views. Residents also enjoy their extensive private social events, tennis clubs, and pools. 
Climate
The surrounding geography influences the climate at Rancho Las Palmas Country Club. The south-sloping valley floor and high mountain ranges on three sides create a unique warm atmosphere year-round. It has some of the warmest winters on the west coast! Summer highs are around 108°F and can sometimes exceed 120°F. During the wintertime, the highs are around 73-84°F, with the lowest temperature getting down to 45°F. The club receives about 270 sunny days and 5 inches of rain per year.
Climate Solutions
At All American Window and Door, we provide homeowners with the best energy-efficient replacement windows in the area. Vinyl windows will help keep the heat out of your home, lower your energy bills, and eliminate any air leakage around your windows. The advanced glazing system keeps the heat out during the summer and prevents the warm air from escaping during the winter. Your home's interior will stay at a comfortable temperature all year long, giving your heating and cooling unit a break, which saves you money every month. If you want to make your home pleasant and energy-efficient, give All American Window and Door a call! We're the best Rancho Las Palmas Country Club window replacement company in the area. You can reach us by phone at 760-214-9851 or contact us directly on our website. 
Let's Work Together
Contact us today for a free quote.