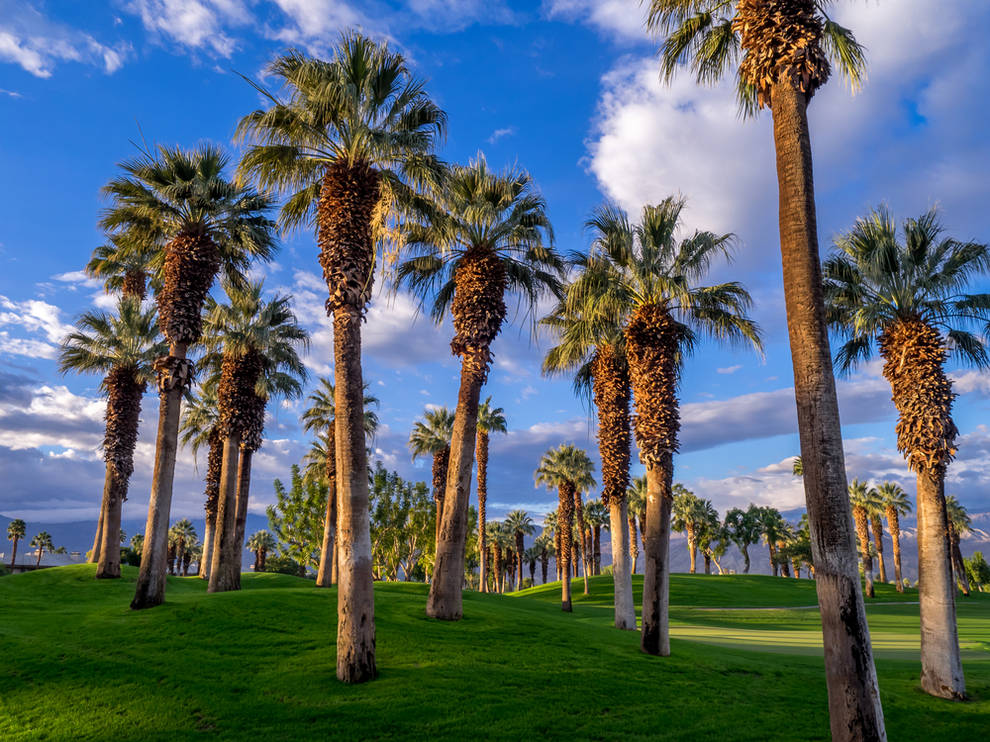 The Lakes Country Club 
The Lakes Country Club, a beautiful golf and country club located in Palm Desert, features a 27-hole Championship Course designed by Ted Robinson. The course caters to all experience levels and includes scenic lakes, fountains, and waterfalls. It also offers residents and guests other amenities such as a racquet center, fitness club, and spas. There are 902 condos in the community, giving homeowners access to endless recreation, breathtaking views, and many social events. Their racquet center includes eleven championship tennis courts, nine hard surface tennis courts, two clay tennis courts, eight tennis courts with lighting, nine pickleball courts, and two Pop Tennis courts. This prime Southern California location is thriving with fine dining, golf, shopping, and racquet sports.
Climate
Like all Palm Desert, the Lakes Country Club temperatures are high during the summers and mild in the winter. The sub-tropical desert has the sun shining 269 days a year. In the summer, the temperatures can get up to 118°F and even reach 122°F occasionally. The average daily temperature during summer is around 94°F and 58°F in the winter. The area only receives about 6 inches of rainfall per year, with the most rain occurring from December to February. 
Climate Solutions
After spending the day in the sun playing golf or attending a social event, it's nice to relax indoors, away from the heat. Most homeowners crank up their air conditioning and keep it running throughout the day. While this helps you cool down, it can put a dent in your wallet every month. A long-term solution to the Palm Desert heat is with high-quality replacement vinyl windows! They regulate your home's indoor temperatures around the clock. Their advanced glazing system will keep the heat out during the summer and prevent warm indoor air from escaping during the winter. It's a win-win! When you want to use your air conditioning or heating system, it will easily get your home up to temperature. When your HVAC system doesn't have to work as hard, you'll notice a decrease in your monthly energy bill. Our windows are not only incredibly functional, but they look great as well! If you're looking for the best window replacements at The Lakes Country Club, give All American Window and Door a call! You can reach us by phone at 760-214-9851 or contact us directly on our website.
Let's Work Together
Contact us today for a free quote.